Master the science of cooking with The Ultimate Recipe Collection!

Learn to prepare meals like the pro's in the comfort of your own kitchen with this outstanding 5 volume set.
Whether you are a novice just learning how to cook, an experienced cook or maybe you are thinking about a career in culinary arts, this collection is perfect for you. The Ultimate Recipe Collection contains over 900 total pages that cover all the various phases of the subject of cooking. These books are arranged so that related subjects are grouped together. With the information contained in this 5 volume set, you can become a better cook and get answers to questions about cooking such as:
Does your homemade bread turn out with a hard crust? Learn how to prevent this in Volume 1 of The Ultimate Recipe Collection! (Learn more about Volume 1 below)
Are the eggs I have still fresh? Find out how to tell if your eggs are fresh in Volume 2 of The Ultimate Recipe Collection. (below)
I would like to eat more fish but I don't like the bones. How do I filet a fish? Find the answer to this and more in Volume 3 of The Ultimate Recipe Collection. (Learn more about Volume 3 below)
What kind of salad should I choose to go with my meal? You will find the answer to this question in Volume 4 of The Ultimate Recipe Collection. (Learn more about Volume 4 below)
I love fresh pineapples, but I can never tell if I am getting one that is ripe or not. How do I test for this? Learn a simple test for this in Volume 5 of The Ultimate Recipe Collection! (Learn more about Volume 5 below)
Here at last is a much needed set of books designed to instruct and inspire beginning cooks who don't know how to cook and is also a perfect guide for the uncertain cook. This collection addresses the needs and concerns of beginning cooks such as how to shop, how to determine the quality of ingredients, how to store fresh produce and to ripen fruits, what basic kitchen utensils to use, and how not to waste food. Also woven throughout the volumes are delicious recipes to help the beginning or seasoned cook prepare delicious meals. Order now and get instant delivery!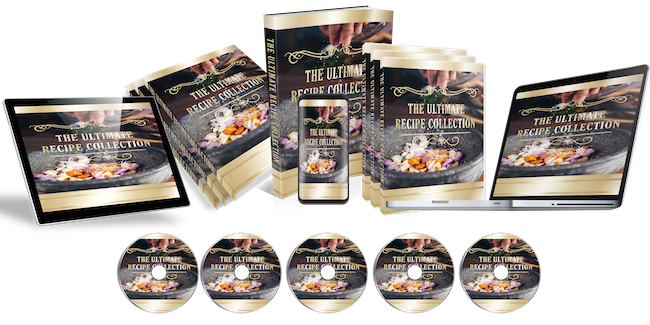 Order the complete 5 volume set now for only 39.97!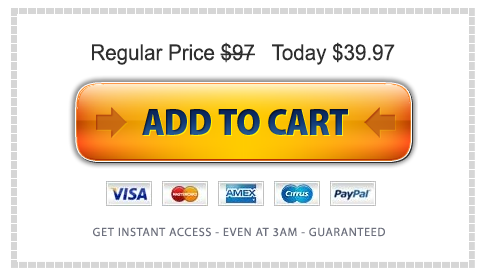 Originally published as a set of textbooks for The Institute of Cookery, this 5 volume set is a complete education in cooking that is now made available to you in easy to use PDF format. You will need the free Adobe Reader to view these eBooks.
Volume 1
This volume, which is the first of the set, deals with the essentials of cooking as well as the preperation of cereals, breads and hot breads.
In Essentials of Cooking, Parts 1 and 2, you will learn about the selection, buying, and care of food, as well as other matters that will lead to familiarity with terms used in cooking and to efficiency in the preparation of food. In Cereals are discussed the cooking and serving of cereals of all kinds. In Breads are described all the ingredients required for bread and rolls of every kindas well as the processes and recipes to be followed in making and baking them. Utensils for the preparation of food, as well as labor-saving devices, are described, so as to enable beginners in the art of cooking to become acquainted with them quickly. In addition, this volume contains breakfast, luncheon, and dinner menus that will enable you to put into practical, every-day use many of the recipes given.


Order the complete 5 volume set now for only 39.97!

Volume 2
The second volume of The Ultimate Recipe Collection, deals with such essentials of diet as the dairy products--milk, butter, and cheese--the protein food, eggs, and the energy-producing nutrients, vegetables.
In Milk, Butter, and Cheese, Parts 1 and 2, are explained the place that milk occupies in the diet, its composition, grades, and the dishes for which it is used; the purchase, care, and use of butter and butter substitutes; and the characteristics, care, and varieties of both domestic and imported cheeses, as well as a number of excellent recipes for cheese dishes. A luncheon menu, in which a cheese dish is substituted for meat, is of interest in this connection, for it shows you, early in your studies, not only how to combine dishes to produce a balanced meal, but also how to make up a menu in which meat is not needed. In Eggs are discussed the nutritive value of eggs, the ways in which to select, preserve, cook, and serve them, and how to utilize left-over eggs. So many uses have eggs in the diet and so nourishing is this food that too much attention cannot be paid to its preparation. In this lesson, also, is given a breakfast menu to afford practice in preparing several simple dishes usually served in this meal. In Vegetables, Parts 1 and 2, every variety of vegetable is discussed as to food value, preparation, place in the meal, and proper methods of serving. With such a fund of knowledge, you will be well equipped to give pleasing variety to your meals. In addition to the instruction in these matters, there are many recipes showing certain steps as well as the finished result. With such detailed information, it is our desire that as many of the recipes as possible be tried, for it is only through constant practice that the rules and principles of cooking will become thoroughly instilled in the mind. Nothing is of more value to the aspiring cook than such a knowledge of food and its preparation, for, as every one knows, proper diet is the chief requisite of good health.

Order the complete 5 volume set now for only 39.97!

Volume 3
This volume, which is the third of The Ultimate Recipe Collection includes soups and the high-protein foods, meat, poultry, game, and fish. It therefore contains information that is of interest to every cook, for these foods occupy an important place in the majority of meals.
In your study of Soup, you will come to a thorough appreciation of the place that soup occupies in the meal, its chief purposes, and its economic value. All the different kinds of soups are classified and discussed, recipes for making them, as well as the stocks used in their preparation, receive the necessary attention. The correct serving of soup is not overlooked; nor are the accompaniments and garnishes so often required to make the soup course of the meal an attractive one. In Meat, Parts 1 and 2, are described the various cuts of the different kinds of meat--beef, veal, lamb, mutton, and pork--and the part of the animal from which they are obtained, the way in which to judge a good piece of meat by its appearance, and what to do with it from the time it is purchased until all of it is used. All the methods applicable to the cooking of meats are emphasized in this section. Equipped with this knowledge, you will need to give no concern to the selection, care, and cooking of every variety of meat. In Poultry and Game, the selection and preparation of all kinds of poultry receive attention. While such food is somewhat of a luxury in many homes, it helps to relieve the monotony of the usual protein foods, and it often supplies just what is desired for special occasions. Familiarity with poultry and game is a decided asset to any cook, and success with their cooking and serving is assured through a study of this text, for every step in their preparation is clearly explained. In Fish and Shell Fish, the other high-protein food is treated in full as to its composition, food value, purchase, care, and preparation. Such interesting processes as the boning, skinning, and filleting of fish are carefully explained. In addition to recipes for fresh, salt, smoked, and canned fish are given directions for the preparation of all edible shell fish and recipes for the various stuffings and sauces served with fish. Too much cannot be said about the importanceof the subjects covered in this volume and the necessity for a thorough understanding of them on the part of every cook. Indeed, a mastery of them will mean for you an acquaintance with the main part of the meal, and when you know how to prepare these foods, the other dishes will prove a simple matter.

Order the complete 5 volume set now for only 39.97!

Volume 4
This volume, the fourth in The Ultimate Recipe Collection, deals with salads, sandwiches, cold desserts, cakes, both large and small, puddings, pastry, and pies. Such foods constitute some of the niceties of the diet, but skill in their preparation signifies at once a cooks mastery of the science of cooking.
In Salads and Sandwiches are presented so simply the secrets of appetizing salads that they can be grasped by even a novice, and sandwiches of numerous varieties, from those appropriate for afternoon teas to those suitable for the main dish in the meal, are so treated that they appear to rise above the ordinary place usually accorded them. You will never need to hesitate to prepare a menu for an afternoon or evening social affair or the salad course in a luncheon or dinner after a study of this part of the volume. A glance through Cold and Frozen Desserts will convince you very quickly that a large number of the desserts that complete our meals are served cold. The mere mention of custards, gelatine desserts, and such frozen mixtures as ice creams, ices, frappes, sherbets, mousses, parfaits, and biscuits, all of which are explained here, is sufficient to indicate that this is an extremely delightful part of the subject of cooking. Entertaining takes on a new and simplified meaning when you know how to make and serve such dishes. To be able to make cakes and puddings well is one of the ambitions of the modern cook, and you have an opportunity to realize it in a study of Cakes, Cookies, and Puddings, Parts 1 and 2. Sweet food in excess is undesirable, but in a moderate quantity it is required in each person's diet and may be obtained in this form without harm if it is properly prepared. The two classes of cakes--butter and sponge--are treated in detail both as to the methods of making and the required ingredients, and numerous recipes are given which will enable you to provide both plain and fancy cakes for ordinary and special occasions. Puddings that are prepared by boiling, steaming, and baking, and the sauces that make them appetizing, receive a goodly share of attention. Pastries and Pies completes this volume, rounding out, as it were, the cooks understanding of dessert making. To many persons, pastry making is an intricate matter, but with the principles thoroughly explained and each step clearly illustrated, delicious pies of every variety, as well as puff-paste dainties, may be had with very little effort.

Order the complete 5 volume set now for only 39.97!

Volume 5
The fifth and final volume of The Ultimate Recipe Collection, deals with the varieties of fruits and the desserts that can be made from them, the canning and preserving of foods, the making of confections of every description, beverages and their place in the diet, and every phase of the planning of meals.
With fruits becoming less seasonal and more a daily food, an understanding of them is of great value to the cook. In Fruit and Fruit Desserts, you will first learn their place in the diet, their nature, composition, and food value. Then you will proceed with the preparation and serving of every variety of fruit. Included in this section also are fruit cocktails, those refreshing appetizers often used to introduce a special meal. To understand how to preserve perishable foods in the seasons of plenty for the times when they are not obtainable is a valuable part of a cooks knowledge. Canning and Drying deals with two ways of preserving foodstuffs, treating carefully the equipment needed and all the methods that can be employed and every part of the procedure followed. The fruits and vegetables that permit of canning, as well as certain meats and fish, are taken up in a systematic manner. Jelly Making, Preserving, and Pickling continues a discussion of the home preservation of foods, showing how they can be kept for long periods of time not by sterilization, but with the aid of preservatives. Each one of these methods is treated as to its principles, equipment, and the procedure to be followed. After trying the numerous recipes given, the cook will be able to show with pride the results of there efforts, for nothing adds more to the attractiveness and palatability of a meal than a choice jelly, conserve, marmalade, or jam. Confections deals with that very delightful and fascinating part of cooking--confection making. Not only are home-made confections cheaper than commercially made ones, but they usually contain more wholesome materials, so it is to the cooks advantage to familiarize themselves with the making of this food. Recipes are given for all varieties of confections, including taffies, caramels, cream candies, and the confections related to them. Fondant making is treated in detail showing every step and directions for making many unusual kinds. Though beverages often receive only slight consideration, they are so necessary that the body cannot exist very long without them. In Beverages is discussed the relation of beverages to meals, the classes of beverages, and the preparation of those required by the human system, as well as the proper way to serve them. In addition to coffee, tea, cocoa, chocolate, and cereal beverages, fruit, soft, and nourishing drinks also receive their fair share of attention.

Order the complete 5 volume set now for only 39.97!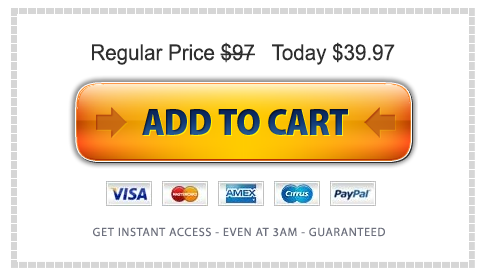 We Have So Much Confidence... "We'll Give You a FULL 60 Day Money Back Guarantee"
Ok, here's the deal - we have nothing to hide - we KNOW our stuff WORKS - heck, we've been using it for years..

Full 60 Day (For Any Reason) Money-Back Guarantee

You'll never even have to give us a REASON - just ask for a refund and it's done.

So you have TWO lines of defenses (in case you feel uncomfortable asking US for a refund - just ask your payment company directly!)

Now this is COMPLETELY RISK-FREE for you.

Why are we doing this? Because we're 100% CONFIDENT that this system will work wonders for you - if we don't deserve your money!

© Copyright 2019 All Rights Reserved Privacy Policy Terms Of Use Earnings Disclaimer