ATTENTION: For Product Sellers with Less-than Amazing Sales Pages...
"Turn That Poorly Performing Sales Page Around Starting Right NOW With These Fast-Acting Tips!"
Dear Fellow Internet Business Owner,
How's your sales page performing? If you're like most product owners, it could use a bit of help.
The trouble is, most of us are simply not born copywriters. If that's you, then this short guide - jam-packed with helpful tips - just might be what it takes to turn your lackluster sales page into a profit-pulling online sales engine.
I've taken the best sales page techniques I've discovered, and distilled them down into eight actionable items you can do right now, including...

How to test the elements of your sales page to find which ones perform best
How to properly include a video in your sales page without driving your readers away
Two ways to ensure your readers are engaged and entertained by your copy
What your buy button should say (this one might surprise you!)
How to give testimonials instant credibility (to do anything else risks looking like a scam artist)
Plus, I'll send you my exclusive email course, "What Top Copywriters Don't Want You To Know" to help you write stronger, more compelling copy - from the headline to the final paragraph.

Don't settle for poorly performing sales pages. Grab your free copy of this report now, and start seeing what a difference a highly converting sales page can make in your business.

Claim Your Free Report Now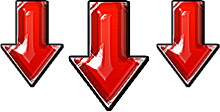 Get Instant Access

Fill in your first name and primary email address in the boxes below and then click submit to receive your free report.