Attention Business Owners: If you've been searching for the key to building a sustainable, profitable online business, then keep reading because you're about to discover...
Work Less, Accomplish More, and Boost Your Profits With the Simple Technique Offline Businesses Have Used for Centuries
Dear Business Owner,
Remember when you started your business, and you were so excited about learning all the new tools and technologies? You'd spend hours painstakingly creating a header graphic for a website, or several days writing a how-to article to share with your clients. You probably even spent a week or so learning the ins and outs of your hosting plan just to install a new blog.
Now, though, things have changed. Your time is far more valuable than it was back then, and wasting it on tasks you're not good at - or that you hate - is not helping your business to grow.
It's time to think about hiring some help. It's time you considered how outsourcing those tasks can actually make you money.
Earn Higher Profits Through Outsourcing
It seems counterintuitive, I know, but the truth is, when you strategically plan to spend money outsourcing, your business will actually earn more profit. In its simplest form, outsourcing will earn you money when you outsource jobs that cost less than you can earn in the time it would take you to complete the work.
But there's more to it than that. You also need to consider your stress level (how much you hate to do certain things), extra training you might have to pay for just to become competent (and no entrepreneur gets paid for on-the-job training), and time spent away from your family while you work at some necessary but not critical task.
Imagine how much less stress you'd have if you could just hand over those tasks to someone who has the talent, the desire, and the skills to easily complete them.
Get Out of Your Own Way and Let Your Business Grow
Don't think you're ready to take the plunge into outsourcing? You might be closer than you think. The truth is, a lot of small business owners unwittingly sabotage their own success by actively resisting growing their business.
You've probably had a few of these thoughts yourself (I know I have):
"I can't afford to hire someone right now" - The truth: Spending time doing tasks that are below your skill level COSTS you money.

"No one will do this they way I want it done" - The truth: Control issues are one of the biggest productivity killers in business - I'll help you learn to let go, so you can get more done with less stress!

"I don't have time to train someone" - The truth: There will never be a perfect time, but the longer you procrastinate, the more complicated the task will be. Start early and start small for the greatest outsourcing success.
Once I finally learned to let go of my resistance and embrace outsourcing, my business began to flourish, and yours will, too. To help you get started, I've put together a comprehensive guide that will walk you through the steps to put your outsourcing plan in place, so you can enjoy your business again.
Careful Planning is the Key to Successful Outsourcing
Like any profitable business venture, outsourcing requires good planning and organization to be a success. That's why "The Outsourcing Secrets Blackbook" includes:
The 12 most common types of outsourcing - And what you can and cannot expect to gain from each.

Advice for avoiding the most frequent stumbling block - Make this common mistake, and outsourcing WILL cost you money!

4 key strategies to ensure your success - Not only will they help you outsource better, but cultivating these habits will improve your overall business as well!
I've even included worksheets to help you identify your time sucks (every business has them), visualize your goals, and prioritize your to-do list so you can be sure you get the greatest benefit from outsourcing those nagging tasks.
Design Your Perfect Business
There's a lot of talk these days about "lifestyle design" for entrepreneurs, but I'm telling you, none of the advice you've heard will help if you don't first design your business - and that starts by delegating responsibility to capable, talented contractors. I'll show you how in this easy-to-read, all inclusive guide, including: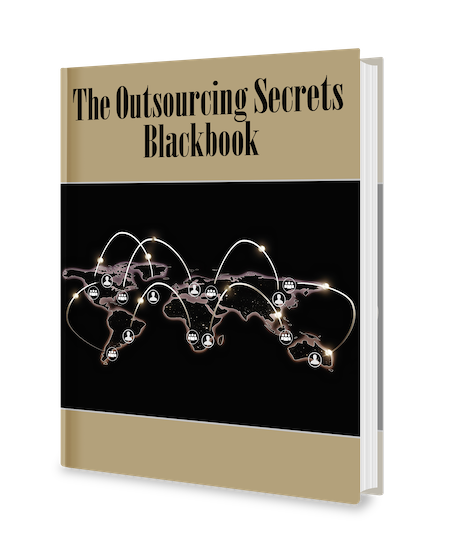 How to keep an eye on your budget while still getting more done than you ever have.

Helpful interview questions you can use to be sure you and your new contractor will get along well.

How to keep everyone organized and on task - this is the key to a smooth-running business.

3 tips for building trust in your outsourcing relationship.

How to avoid DIY syndrome and get over your need to micromanage - because learning to let go means less stress for everyone, including you!
You'll also quickly learn how to:

Decide which jobs to outsource and which ones make more sense on your desk - get this right and you'll be an instant outsourcing success story!

Find the right fit for your business - and avoid wasting time and money on the wrong people

Avoid the most common outsourcing pitfalls - and how hiring a contractor can actually help keep you focused and on task!
Outsourcing is the single most important skill you must develop if your business is ever going to be as profitable, fun, and sustainable as you know it can be. Don't make the mistake that so many solo-preneurs do when they think they simply must do everything themselves - it will only cause you to burn out and give up your dream of being a true business owner.
Remember, offline businesses could not remain in business without employees, so why do online business owners think they have to do it all alone? Trust me - you can't do everything yourself. Let me help you get started with outsourcing the right way, and you'll wonder how you ever managed alone!
But even if you find this report doesn't meet the needs of your business, you'll be glad to know about my...
We Have So Much Confidence... "We'll Give You a FULL 60 Day Money Back Guarantee"
Ok, here's the deal - we have nothing to hide - we KNOW our stuff WORKS - heck, we've been using it for years..

Full 60 Day (For Any Reason) Money-Back Guarantee

You'll never even have to give us a REASON - just ask for a refund and it's done.

So you have TWO lines of defenses (in case you feel uncomfortable asking US for a refund - just ask your payment company directly!)

Now this is COMPLETELY RISK-FREE for you.

Why are we doing this? Because we're 100% CONFIDENT that this system will work wonders for you - if we don't deserve your money!

Outsourcing is a skill every business owner should develop. Luckily, it's a skill that's easily learned, if you have the right resources and a plan to follow, and that's exactly what "The Outsourcing Secrets Blackbook" will do for you and your business.
Order Form
YES! Please send me a copy of "The Outsourcing Secrets Blackbook" right now so I can learn how other online marketers just like me are using outsourcing to build a stronger business.
I understand this report will save me months of valuable time and untold amounts of money by teaching me the critical outsourcing techniques necessary for my business to stay in front of the competition.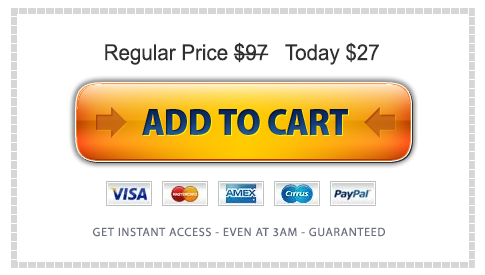 (only $27)
I guarantee that once you read "The Outsourcing Secrets Blackbook" and get started, you'll be just as excited as I am about the leads and income you'll be generating. You'll see how outsourcing can build your business, lessen your work load, and increase your profits - while giving you the free time every business owner deserves!
What are you waiting for? Get started today!
Billy Lish
P.S. Don't forget: "The Outsourcing Secrets Blackbook" is backed by my personal guarantee - if you don't find it as helpful as I claimed - if you don't feel you've gained a better understanding of outsourcing and how it can work for your business, simply request a refund, and I'll issue it right away. So take it for a 60-day spin. I think you'll like what you see!